Frequently Asked Yacht Charter Questions
No. Many crewed boats will ask you to charter for a week, usually Saturday to Saturday, but this is most rigid during high season in the Mediterranean (Greece, Croatia, Italy France etc).  The Caribbean is much more flexible; the minimum charter duration is generally 5 days. In addition to this, there are thousands of Day Charter yachts worldwide that are perfect for a great day out on the water. A bareboat charter in the Meditteranean will always start and finish on a Saturday. 
---
Do I have to tip the captain/crew, and if so what's the normal amount?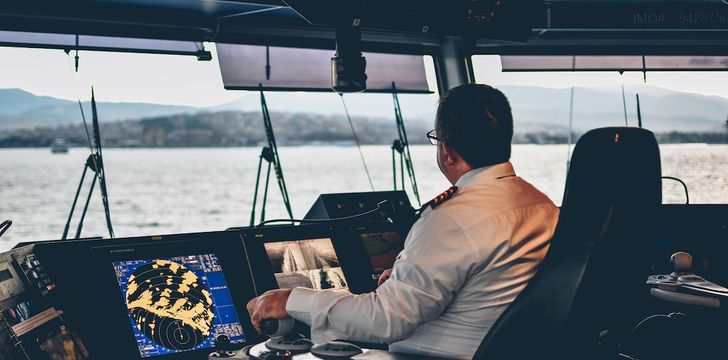 Tipping is purely voluntary; if you do decide to tip the crew if they've been professional, helpful, gracious, etc - then it's customary to pay 5% to 15% of the total charter amount before you leave the boat on the last day. We normally recommend 5% to 10% in the Mediterranean, and 10% to 15% in the Caribbean. If there are multiple crew members - just give the tip to the captain and he'll allocate it to the crew for you. Otherwise, it can create disharmony amongst the crew.
See more about crewed yacht charters
---
What is a bareboat charter?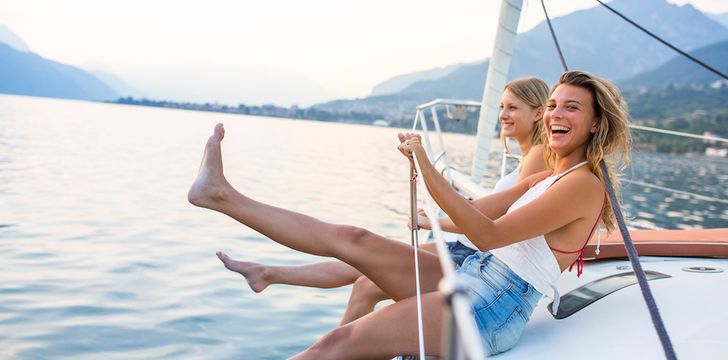 A bareboat is simply a boat that is rented without crew or sometimes a skipper - you will need to skipper and navigate it yourself. Depending on the country, you will need to show some type of certification or previous boating experience, such as a resumé of your experience. You can also add a skipper to your bareboat charter if you don't have the necessary qualifications but still want to do a bareboat charter.
What does a skipper do?
A skipper will handle the boat for you, recommend routes, places to visit and make your holiday as relaxing as possible; if you wanted to have a go at sailing yourself but don't have as much experience, then this would be recommended as an option. You will have to factor in the skipper will take up a bed and need to be fed, however!
Click here for more on Bareboat Chartering
---
What is a crewed charter?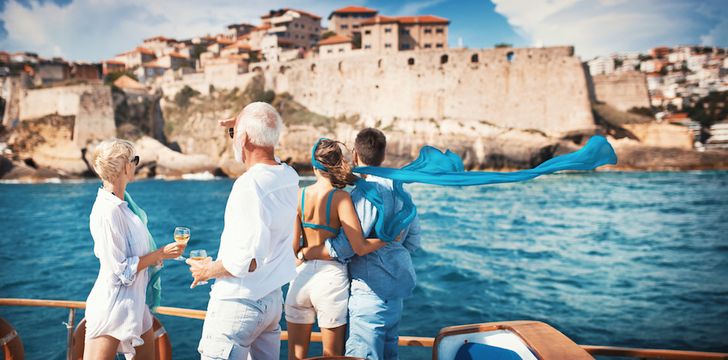 A crewed charter is a charter on a luxury yacht where a permanent crew takes care of the yacht and the passengers.  The crew is made up of a captain and additional trained crew including hostesses, deckhands, engineers, even masseuses and beauticians on some larger yachts.
Depending on what you require, crewed boats can simply have a skipper and a hostess or a whole team to take care of you during your charter!
See more about crewed yacht charters
---
Do I need a certification if I charter bareboat?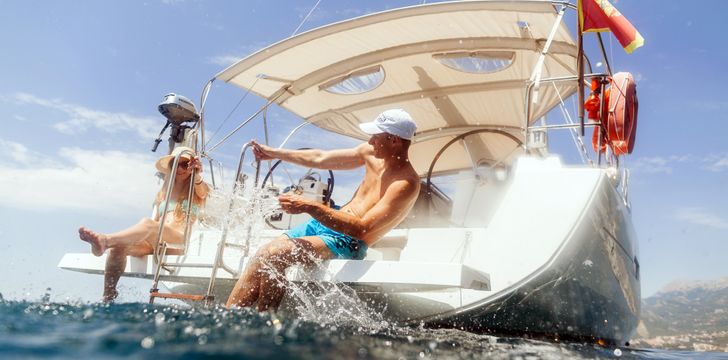 This is dependent on the country you are chartering in, as it differs from place to place. Generally speaking, if you're chartering a powerboat, you'll need at least a PB2 (Power Boat level 2), and if you are chartering a bareboat you will need at least a day skipper/ICCor ASA 104 or equivalent. If you have a license from your country, normally you can fill out an ICC application, and send it in through your licensing body (for instance the RYA) and you'll receive the ICC. If you belong to a yacht club, they also should be able to help you with courses and licenses. If you're renting a sailboat, the answer to this question is more varied.
You will definitely need a day skipper license in Spain/Greece/Italy/Croatia/Turkey/Thailand/Australia. In France, the Caribbean, the Bahamas, Mexico, Belize, New Caledonia and Tahiti you will be able to take the boat if you can show experience and competence via sailing resume. Any documentation of previous charters you may have will be required by your personal broker. Do not leave it to risk, however - we will review all of your documentation and qualifications prior to the charter to make sure you can get the boat!
If you do not qualify to charter bareboat, we highly recommend you still do the charter but hire a skipper. Most skippers are wonderful and add to the holiday, while also letting you relax when you want to!
---
How do charter brokers get paid - could I get the boat cheaper if I went directly to the boat owner or operator?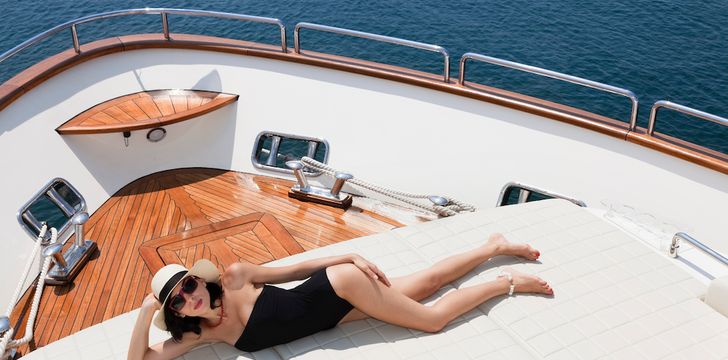 As an agent, the boat owner or their agent pays us a commission out of the charter fee for finding the customer and taking care of all questions, paperwork, and payments. Our prices are the same as the prices that the charter operator offers to the general public, and normally they will not reduce these prices for individuals. So, the price that we propose to you is normally the best price you'll receive. If you are looking for a discount, ask us and we'll see what we can do - we have a lot more leverage with the owners than an individual would because we do a lot of charters with them and know each operator on a first name basis. We also encompass all parts of the organization of the charter and protect your interests, meaning that you're in safe hands!
---
What kind of quality control do you do on your boats - how do I know they will be in good condition?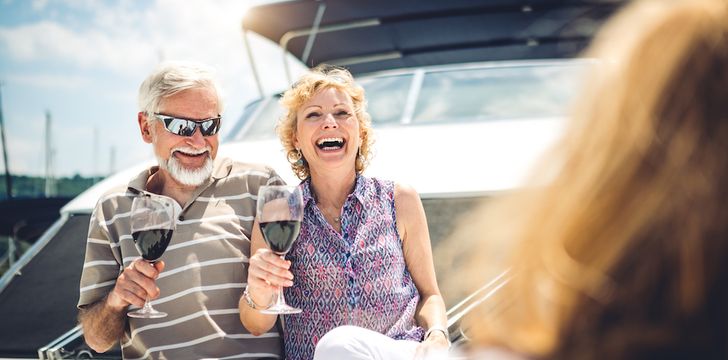 All charter companies must adhere to local maritime laws and regulations. This is your primary protection, and in most cases, the rules are quite strict. For instance, in Spain, the Coast Guard regularly checks papers of the boats and there are large fines if anything is missing. All operators also must carry insurance by law. You have every right to see these papers prior to embarkation. Beyond this, we work only with reliable operators, who have a track record of success and happy customers. Before we work with an operator, they must agree to meet our high standard of customer satisfaction and agree to provide boats that are clean and in excellent condition for their age. Finally, of course, the general rule is that the newer the boat, the better the condition. We have a large inventory of new boats, so please let us know if you would like a recent model.
In addition, our Brokers go to many charter shows and visiting days to inspect the boats and meet the crew. So they can give you personal feedback on the boats that are right for you. Finally, many of our charter yachts have reviews and star ratings from actual clients who have chartered the yachts. They give you first-hand information about the yachts and crew and assurance that they are going to be amazing!
See our 4 and 5 star rated yachts here
---
What are all the hidden extras - what will I really end up paying?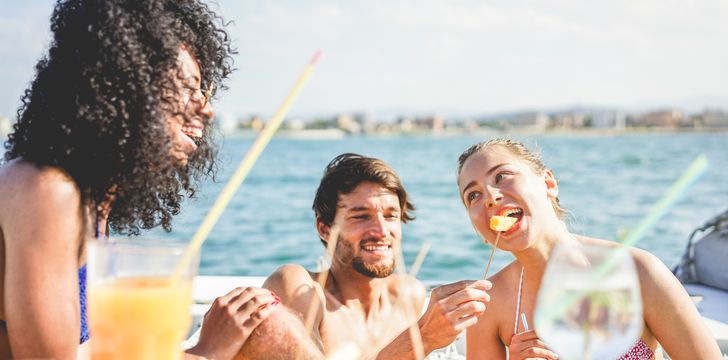 We attempt to list the costs as completely as possible on the site. However, some costs may change depending on your itinerary and desires. Here is a general guideline for estimating costs of a charter. 
Sailing Boats: The charter fee generally covers the boat, a full tank of petrol and water, maps, and a dingy/tender. There is generally a charge for linens (if you want them), and almost always a mandatory final cleaning fee, ranging from €50 to €150 depending on the size of the boat. In some cases, you may also be charged a small amount if you want a motor for the dinghy. Beyond this, the major costs are provisioning (most can now be done easily online and will be on your boat when you arrive) and mooring fees. We can provide estimates of mooring fees, depending on your itinerary.
Motor Boats: For small motorboats, the major additional cost beyond the base charter fee will be fuel. We try to list on the site the fuel consumption per hour for each boat - and a typical charter will burn about 3 hours of fuel per day. Petrol prices are rising, but the rule of thumb is that it will cost about €1.20 per litre (or about $3.00 per gallon) of fuel. So a boat that burns 40 litres per hour will generally cost €48 per hour to run, or approximately €150 per day. Other charges will be mooring fees if you'll be spending the night in a port and any provisioning you request. These charges are paid either in cash to the skipper (along with his tip) or via the APA (Advance Provisioning Allowance) system - see below. When you're booking with us we'll do our best to stipulate any costs, and if you have any questions we're happy to provide estimates.
---
Why are only 12 people allowed on most boats?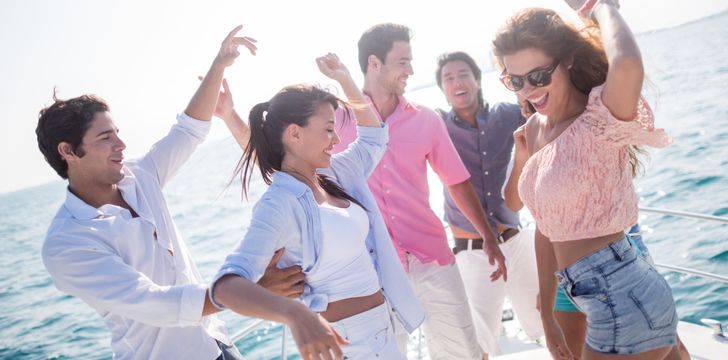 International Marine regulation generally states that once a vessel carries more than 12 passengers, even if it is being used as a private yacht, it is considered to be a passenger ship and has to comply with the SOLAS convention (Safety of Life at Sea) set out by the IMO (International Maritime Organization). This is to ensure the safety of all passengers as it is of the utmost importance.
SOLAS involves adhering to a comprehensive list of stringent safety restrictions that are expensive to implement and this is reflected in the chartering cost increase between boats licensed for up to 12 passengers and boats licensed for more than 12 passengers. For many charter yacht owners, the additional cost does not make economic sense because of all of the boat's charterers who would have to pay the extra regardless of their party's number.
Thankfully, we do have a good selection of yachts that can work with large groups.
See our list of yachts that carry more than 12 passengers
---
What is the "APA"?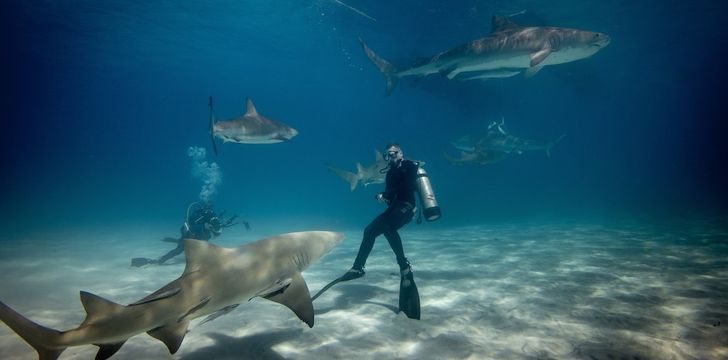 This is the Advance Provisioning Allowance. The APA essentially creates a bank account for the Captain of the boat to provision on your behalf. Key provisioning is fuel, food, drinks and port fees. Normally a percentage will be added on to the base charter fee - depending on the type of boat and therefore fuel consumption. For sailing yachts expect 20 to 25% to be added on and for motor yachts 30 to 35%. You will pay this with your final charter payment. The Captain is obligated to keep all receipts and balance the account for you, and you can check the expenditure level at any time during the charter.
At the end of the charter, the Captain will give you a full account of your expenditures, and any amounts not used will be refunded to you. There are no mark-ups on the APA - all of the funds go directly to buying fuel, food, etc. The APA is a simple and efficient way of getting the boat provisioned properly, with minimal hassle and straightforward record keeping.
For a complete explanation of charter fees, please read our page About Mooring Fees, Extras, Insurance and all those other Fees
---
Once I book a charter, how do I pay?
Prior to payment, we will give you a full yacht charter agreement and corresponding invoice that clearly shows the payments due in the currency of your charter. 
---
How can I trust that the boat will be there when I arrive and my payments will get to the owner?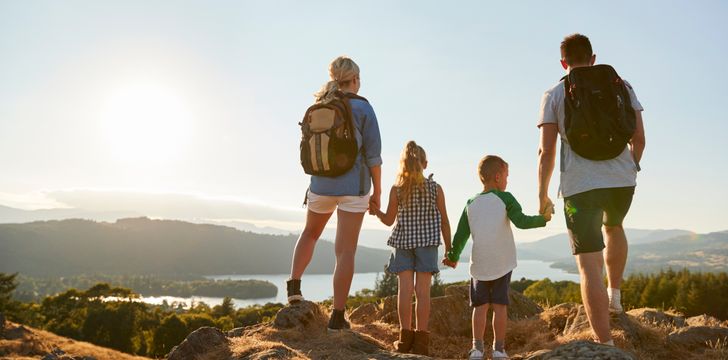 Given that we are an internet-based company, customers often justifiably ask us if we can assure them that the money paid to us will get to the boat owner so that there will be no risk in the process. Here's the assurance we can provide to you:
We pay the operators immediately after receiving money from you. We do not sit on the money or try to "bank it" to make money on the float. Normally the money due to the charter operator is paid the same day it's received from you. That's why we generally work with bank transfers - they're easy and secure.
If you are concerned about who we are, the following should help to give you "comfort" about working with us:
We are a profitable, multi-million dollar company that has put over 20,000 charterers on the water since 2005.  We are UK based, with a banking relationship with HSBC in London and Bank of America in the US. We can provide references from key industry companies if necessary
All of our charters are done via a contract that provides significant protections for you. Please read the fine print, or ask your representative how you are protected against failure to deliver a boat or technical problems along the way.
We have invested in a proprietary Sales Operations System, that simplifies and streamlines the process of making the booking, and keeps us informed when payments are due and when customers will be arriving for their charter. We're aware of what's happening all along the way, to better assure that no problems arise from human oversight.
To Summarize - we are in the business of providing a high-quality charter experience. We have strong partnerships in the business in part because we are dependable on getting the money to the operators. We book several boats a day and have the systems in place to track and identify issues before they become problems. We want your business, and we earn your trust.
See more about us, one of the world's leading charter brokers
---
Got more questions?
Please contact us and we'll be happy to answer them for you!
---
Other Articles of Interest
Charter destinations