Cannes Corporate Event & Client Entertainment Charters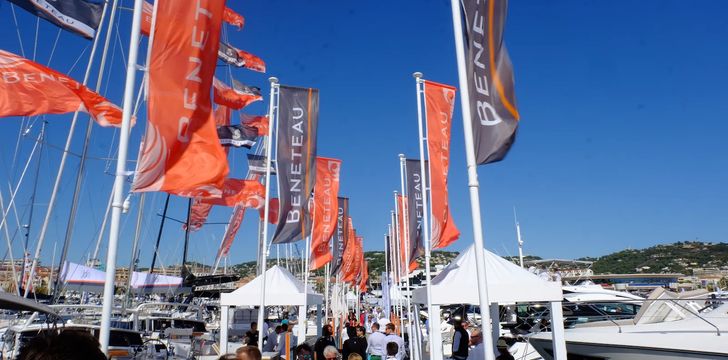 Charter a luxury yacht in Cannes to host corporate events, attend conferences and for company celebrations
Yacht Types | Static Charters for Shows | Event Charters | Corporate Entertainment | Next Steps
Nothing is more memorable than an event held on a private luxury yacht, complete with an attentive crew, 5-star catering and outstanding event facilities. During a corporate yacht charter, meetings are more productive and creative, clients feel valued and employees feel truly rewarded! If you have an upcoming corporate event, trade show or awards trip, we can help you make it a huge success.
Boatbookings has years of experience managing all types of corporate events on a variety of yachts worldwide. We've provided boats for Hollywood stars at the Cannes Film Festival, helped hundreds of rugby and cricket fans follow their teams at tournaments and arranged countless corporate celebrations. We match the boat to your requirements.
Events fall into the categories of Static Charters (where the yacht is docked throughout the conference, such as MIPIM in Cannes), Events (such as the Monaco Grand Prix and America's Cup), and Corporate Meetings or Rewards Events. We have a yachting event calendar of the major yachting events worldwide for your reference.
---
Yacht Types

Super Yachts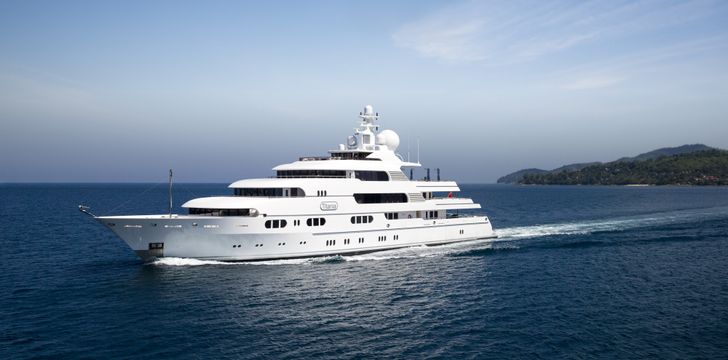 These spacious and luxurious yachts are ideal for hosting events, parties or team building activities. Their lavish interior and generous exterior provide the perfect platform for successful meetings and social spaces. A Super Yacht is the ultimate way to impress and incentivise clients and employees.
---
Event Yachts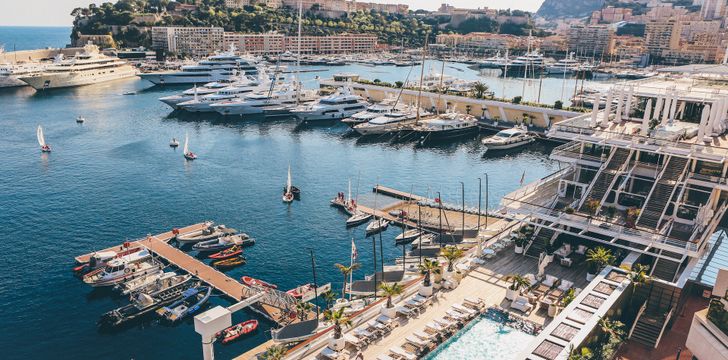 Made solely for the purpose of event charters, these yachts are unbeatable when it comes to hosting an event that people will be talking about for years to come! Event yachts are designed to maximise space and comfort, providing enough space for 30 or more people, without compromising on style. An event yacht gives you the opportunity to increase your company's exposure and advertise your brand. 
---
Day Charters for Meetings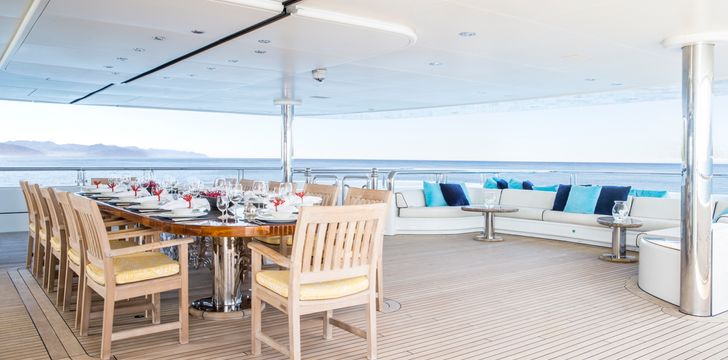 A yacht charter needn't be a week long to make an impression, one day will suffice! Boatbookings has organised day charters for huge technology companies at the Cannes Lions Festival in the past, which has proved to aid creativity and productivity in the most incredible surroundings.
---
Accommodation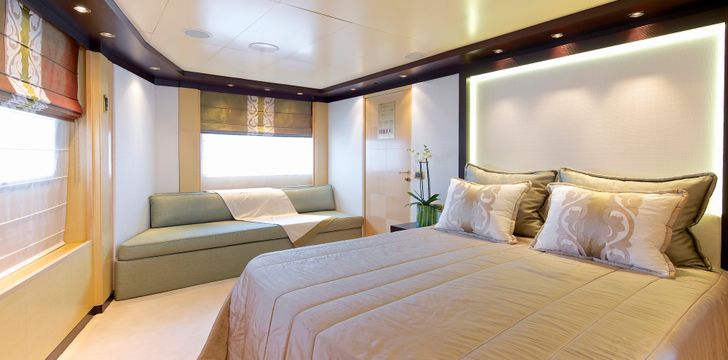 If you don't fancy cruising around on the ocean, but love the idea of the luxury experience of a yacht, we have the solution for you! Many guests treat their yacht like a floating five-star hotel and choose to stay stationary in any port of their choice. This option means that you get the first-rate facilities and service without having to move from your desired destination.
---
Static Charters for Shows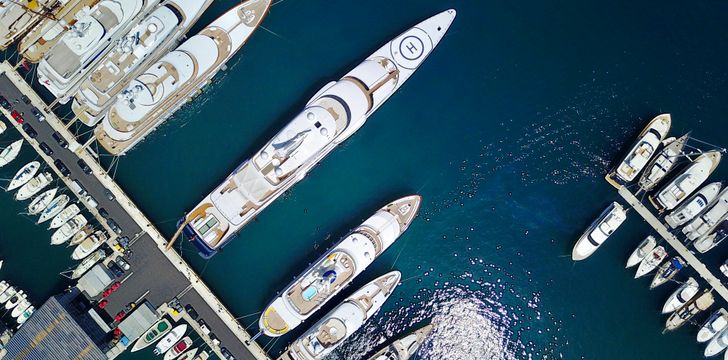 Static Charters - where the yacht is moored by the dock for the entire show - allow you to align your brand with a Super Yacht and use the impressive interior as your hospitality suite and entertainment venue. This is the standard way of hosting functions and entertaining clients at conferences such as MIPIM, MIDEM, Cannes Lions Advertising Festival and MIPCOM in Cannes. Please see our Cannes Yacht Charter Event Guide for further information and a selection of our yachts available. We can also arrange Static Charters in many ports around the world.
During a Static Charter, the yacht is transformed into a meeting and entertainment facility. The yacht's crew will attend to your guests throughout the day, offering refreshments and canapés. In the evening, most companies invite their best clients aboard for cocktails and a gourmet dinner, eaten in an elegant private dining room or up on the deck for breathtaking views.
As an added benefit, members of the chartering company can sleep aboard their yacht during the show, saving hotel room cost and providing an incentive for those who are working hard at the show. They will be taken care of by their attentive crew throughout the show in exactly the same manner as if they had chartered the yacht for a two-week luxury holiday cruise.
---
Event Charters
Whenever there is a major event held near a port, such as the Cannes Film Festival, Monaco Grand Prix, America's Cup or (if near water) the Super Bowl, there's a thriving yachting scene. Yachts become the private entertainment areas, mixing business with pleasure and a lot of networking. The yachting component is every bit as exciting as the event itself and passengers often tender back and forth to the docks.
Chartering successfully at these events requires in-depth background knowledge of the event, the familiarity of relevant port regulations and processes and a sound understanding of which yachts can best meet the client's needs. Do you want to portray a flashy or a classy image? Do you need to be moored at the pier or will a floating party at anchor suffice? How many guests will you be entertaining? Whatever your specific requirements, we will create the right package for you.
Yachts for these events tend to return year after year to enjoy the event and rekindle friendships and business relationships so early booking is highly recommended!
---
Corporate Yacht Charter
If you have a yearly awards banquet, client getaway, or any other special event that you really want to be truly unique then we highly recommend chartering a yacht! We have many corporate clients who make a yacht based event the highlight of their entire year. Sign your next major deal aboard a luxury yacht and celebrate with a gourmet meal and a bottle of champagne (or 10)! Replace the mundane hotel or resort with a luxury yacht and give your colleagues and associates the most incredible event of their lives!
---
Next Steps
Ready to make a splash at your next event? Boatbookings will find you the perfect yachts, do all the paperwork, and help you with event planning, provisioning, private jet hire and anything else you may need. Contact us directly and we'll take care of the rest! We are your personal charter agent - our service is free and we guarantee you the best price. Plus, you have no obligation until you sign a contract, so where is the harm in enquiring?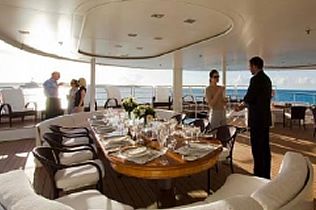 CANNES EVENT YACHTS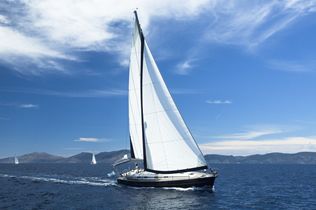 CANNES CREWED SAILING YACHTS
Key Events along the French Riviera: MIPIM | Cannes Lions | MIDEM | Monaco Grand Prix
---
Other Articles of Interest
Charter destinations