Cannes Corporate Entertainment Charters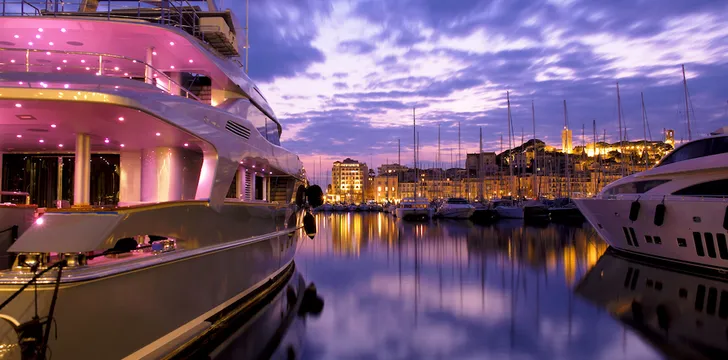 Charter a crewed motor yacht designed for entertaining and host corporate events at the Cannes Film Festival
For yachting corporate events, Cannes is one of the most glamorous locations in the world and is situated on the stunning French Riviera, perfect for your a yacht cocktail party or a celebration. In Cannes you can bask in the glorious sunshine and take in the effervescent atmosphere that comes with the backdrop of the celebrated Palais des Festivals and La Croisette. With such a beautiful location and lively atmosphere, Cannes is unparalleled for event entertainment onboard either a weekly luxury motor yacht charter or day charter.
At Boatbookings we are experts in the field when it comes to charter yachts perfect for large corporate events. Whether you're looking for a static charter during the Cannes Film Festival - or one of the other major conferences that run throughout the year, such as Cannes Lions or MIPIM - we run hundreds of charter events in Cannes each year and know which yachts are perfect for hosting your events and parties in Cannes.
Explore our selection of event yachts below. Your yacht can become a private and exclusive entertainment area, mixing business with pleasure and a lot of networking, as well as brand awareness. The yachting component is every bit as exciting as the event itself, but guests can of course tender back and forth to the docks.
Event Charter Guide Cannes Yacht Charter Guide
Other Articles of Interest
Charter destinations